Congratulations!
You happened to find the Sign Up page for the next great dating site!
We're preparing a dating environment to allow you to have " LIVE ONE TO ONE DATING" online from the comfort and convienience of your own computer!
We are sorry you cannot register and use our site instantly, but we are eager beavers working away dilligently to arrive online SOON!
Please scroll to the lower section of this page and sign your email address in the box provided.
The instant we arrive live on the World Wide Web you will be emailed with a
"FREE THREE MONTHS PREMIUM MEMBERSHIP"
See You Soon!!!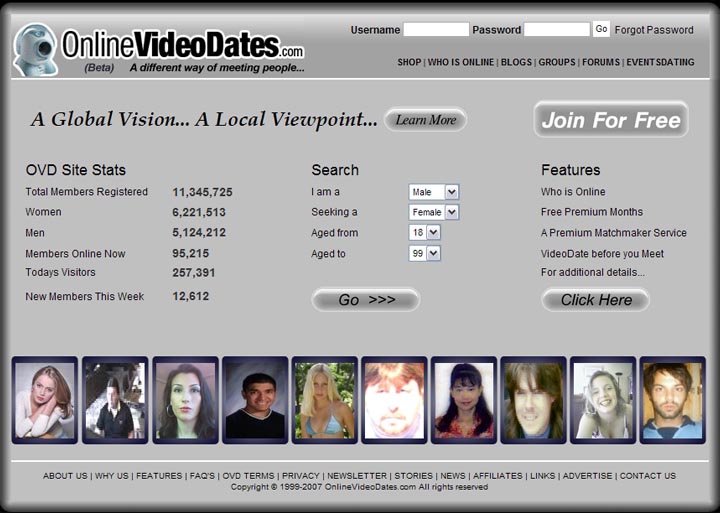 Just by entering your valid email address today, you will automatically receive a Bonus Value of three months of Premium Membership status valued at $ 29.85. We will send you an Advanced Membership Invitation via your Valid Entry email address. You must be a signed on Basic member of OnlineVideoDates.com at the time of redemption.
Copyright © 1999-2012 Prime Source Global Investing All Rights Reserved